---
WELTEVREDE
Breede River Valley, South Africa
---
Gewurztraminer
Cape Muscat (12/375ml) "Oupa se Wyn"
Gold Muscat (12/375ml) "Ouma se Wyn"
Official Site:
http://www.weltevrede.com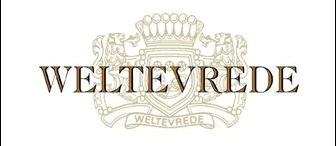 Just outside Bonnievale, in the picturesque Robertson Valley, lies Weltevrede, meaning "well satisfied" – the Jonker Family Wine Estate whose proud heritage stretches back over many years, and where, since 1912, the art of winemaking has been passed from generation to generation. Today, this legacy is reflected in specialized ranges of wines enjoyed by connoisseurs at home and abroad.

Wine has been an integral part of the Jonker family tradition for four generations. It began when Klaas Jonker purchased the farm in 1912 and planted the first vineyards in the area. He was followed by Japie Jonker, who in 1933 began wine farming on Weltevrede. Today, the tradition is carried on by current owner Lourens Jonker and his son Philip.
Lourens's son, Philip joined him in 1997 as winemaker after qualifying at the University of Stellenbosch. He also gained valuable practical experience working at Clos du Val winery in the Napa Valley, California, as well as Chateau La Dominique in Saint Emilion, France.

Under Lourens and Philip, a clear vision was formulated, dynamic goals were set and a new standard was created. The three ranges, Oude Weltevreden, Weltevrede and River's Edge were created to represent different wine styles, all being of the highest standard of quality.